You must be a current member of Poetry Society of New Hampshire to submit your work to The Poets' Touchstone. Not a member yet? Please select Join or Renew from the website menu and join today!

PLEASE NOTE: If you have had a recent address or email change, email us at membership@psnh.org as soon as possible, to ensure that you continue to receive communications on events and other PSNH-related updates as well as a copy of our next publication, all part of the benefits of being a PSNH member
Dear Members of the Poetry Society of New Hampshire,
The submission periods for the poetry and art sections of the Winter 2021/2022 issue of The Poets' Touchstone are closed. Publication decisions were sent to submitters through the Submittable platform on Nov. 26, 2021. Spring/summer submission calls will be announced in January or February 2022.
General Guidelines
Please do not submit pieces that any editors may have previously seen in a private online group or given feedback on in a workshop or other situation
Please do not submit pieces that must be accepted as a set, as we cannot guarantee publication of all or any pieces
No simultaneous submissions or previously published work
Work will be considered for the current submission period only
PSNH membership must be current through the submission deadline for members-only calls
Submission must include the writer's biography (75-word limit, written in third person)
Each file upload must contain a single poem or piece of artwork
Uploads must not contain the poet's name(s) or other identifying information
File names for uploads should include the title of the poem or piece of artwork, or a partial title, and nothing else
Submissions must be received by the deadline date to be considered
Poetry
Up to 3 poems may be submitted per submission period unless otherwise noted
Length limited to 40 lines (does not include white spaces, and longer poems may be considered at Editor's discretion)
Poems must be typed in Times New Roman or similar, 12 pt. font
Art
Up to 2 images per submission period unless otherwise noted
Only original work is accepted
Images must be submitted at 300 DPI or higher
Images must fit or be able to be cropped to 5.5″x8.5″ for portrait orientation or 11″x8.5″ for landscape orientation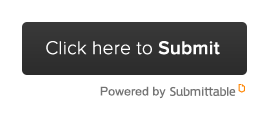 All rights revert to authors upon publication, but if you do resubmit elsewhere, please credit The Poets' Touchstone.
Questions? Please email the editors: tpt@psnh.org