You must be a current member of Poetry Society of New Hampshire to submit your work to The Poets' Touchstone. Not a member yet? Please select Join or Renew from the website menu and join today!

PLEASE NOTE: If you have had a recent address or email change, email us at membership@psnh.org as soon as possible, to ensure that you continue to receive communications on events and other PSNH-related updates as well as a copy of our next publication, all part of the benefits of being a PSNH member
Dear Members of the Poetry Society of New Hampshire,
The TPT editorial team and the Board of Directors at the Poetry Society of New Hampshire (PSNH) hope this email finds you and your loved ones well during these uncertain times.
We hope you enjoyed our last two Touchstone editions and want to thank you for your patience in awaiting the next journal. To that end, the editorial committee for The Poets' Touchstone (TPT) is working on the next upcoming TPT issue and needs your poetry submissions! We are pleased to announce that we are now accepting submissions effective immediately through Oct 30th.
Please let us know if you need help becoming familiar with submitting work through Submittable or if, for some reason, you can't use that format. We will try to assist you with your submissions. You can contact us at: tpt@psnh.org
For your work to be considered, please follow Submittable guidelines. Members may submit no more than 3 poems by October 30th! Artwork will be accepted through November 15.
We look forward to seeing your work and wish you all good health.
Stay safe everyone,
— The Poets'Touchstone's editorial team
Entries that do not meet the guidelines will not be considered or returned.
Submission Guidelines
Submissions must be received by the deadline date to be considered
Subject and form are open unless otherwise specified
Work will be considered for the current submission period only
Work must not be previously published
We do not accept simultaneous submissions
Submission must include a 100-word biography and email address
All files must be attached in the formats specified in the submission form
Each upload must contain a single poem or artwork image
The uploads must not contain any identifying information
File name for upload must include ONLY the name of the poem or artwork/image
Poetry
Up to 3 poems may be submitted per submission period unless otherwise noted
Length limited to 40 lines (longer poems may be considered at Editor's discretion)
Font must be Times New Roman 12 pt.
Art
Up to 2 images per submission period unless otherwise noted
Only original work is accepted
Images must be submitted at 300 DPI or higher
Images must fit or be able to be cropped to 5.5″x8.5″ for portrait orientation or 11″x8.5″ for landscape orientation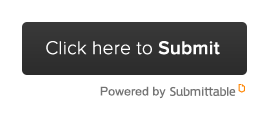 All rights revert to authors upon publication, but if you do resubmit elsewhere, please credit The Poets' Touchstone.
Questions? Please email the editors: tpt@psnh.org